From the engagement session to the reception, I want to help you feel and look your absolute best. We will create a custom, flawless look that radiates your beauty in the most soft, natural light.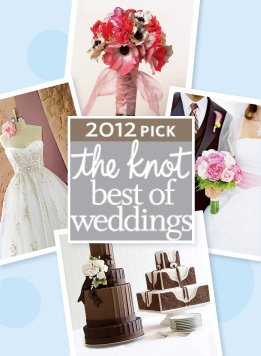 Rates:
*All bookings include the option of airbrush foundation and false lashes.
For a pricing quote for in-salon or on location services; hair and makeup; please email Adorecoordinator@gmail.com.
In order to book a wedding, a 50% deposit is required along with a signed contract. A date cannot be held or guaranteed without a deposit and contract.
*Info:
Custom packages are available that can include: engagement session, bridal trial, bridal portrait, bridal party makeup and the wedding day. I am able to travel to your location or offer a beautiful boutique at Adore Makeup Boutique and Salon.
*I can accomodate intimate to large wedding parties. If the wedding party is asking for more than 8 makeups, I will bring my professional and talented makeup assistant/artist with me to help with timing. Please email for a quote Adorecoordinator@gmail.com or message on Facebook.
*Reserving or booking an appointment:
To book a bridal trial, engagement session or consultation; email, phone or text Rheamccarter@gmail.com or 512-524-0208.
Love
More Reviews on The Knot, Yelp and Wedding Wire
Kelly Banh, Miss California, U.S. Miss National Pageant "Aside from being sweet, punctual, and easy to communicate with, Rhea is an absolute talent and one of the most knowledgeable MUAs I've encountered when it comes to skin type and stage makeup (I have sensitive skin). I wanted a natural, but still glamorous, look and Rhea achieved just that with a flawless airbrush application I was so happy with" more on yelp.com
Nina Vasquez, Austin, TX "Thank you Rhea for the beautiful makeup application. I am glad you could help be a part of my wedding day that I'll always remember!"
Marty W. Austin, TX "Rhea is the sweetest! She made me look and feel gorgeous on my wedding day! It was the first time that I had used airbrush foundation, so I was a little hesitant that it wouldn't last through the Texas humidity; however, she assured me that it would, and it was ultimately the best decision my bridesmaids and I made. I felt so beautiful on my wedding day! If your looking for someone who can listen to what YOU want and not how they think you should look on your special day, then go with Rhea McCarter!" more on The Knot
Sue M., Austin, TX "Rhea did my makeup and the mother of the groom's makeup for my wedding. She did an amazing job. She was very professional, and very accessible in the days leading up to the event. She has a great energy about her that made everyone calm and happy. I'd recommend her to any bride. Many of our guests commented on how I still looked like myself, but all the good was highlighted! Well worth the money on such an important day! She truly is an artist!"
Steven Noreyko, Austin, TX "I'm a professional photographer and I often call on Rhea to provide makeup services to my headshot an
d portrait clients. She does awesome work and is extremely nice. What more can you ask for?"
Andi Davison, CLINK EVENTS, www.clinkevents.com, Austin,TX "Thank you, thank you, thank you for an incredible event on Saturday evening. Your hard work and dedication to creating an beautiful, memorable event did not go unnoticed by Andrea, Mike and their friends and family.
Trish Cardella, Houston, TX. "I recently graduated from nursing school and I hosted a make up party. Rhea came over and did everyones make up for graduation and they looked absolutely AMAZING. She made everyone comfortable with their make up. One of the girls NEVER wears make up and was extremely nervous about it. She couldn't stop smiling at the end result. she looked so natural and BEAUTIFUL."
Jennifer Todoroff, Austin & San Antonio. "As a Producer for various media projects, I'm always needing a make-up artist that is not only reliable, but amazing both in technique and to work with. I hired Rhea McCarter for a film shoot scene that required accurate yet fabulous makeup for a 1969 flashback scene. Her work was spot on and everyone was thrilled at the results on camera. I would definitely recommend her for any kind of shoot, show or project. Fun, flawless, professional work!"